Lower Six Science Two ('88)
---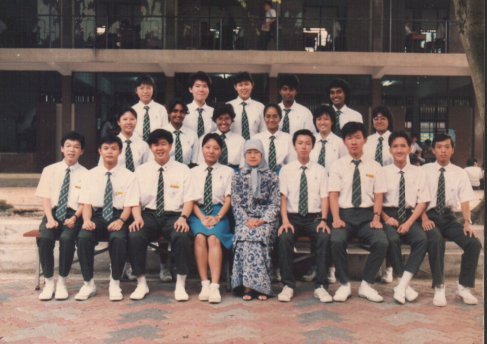 Front row (L to R): Foong Chow, Stanley, Yap Chee Kien, Shiau Chin, ?, Boon Teck, Man Wah, Wai Kok & Nicholas.
Middle row (L to R): Evelyn, Santhi, Kaushalya, Saira, Hwee Lan & Kuljeet.
Back row (L to R): Jin Yu, Pek Lee, Wai Yee, Malini & Yuga Shanti.
---
Back