In Memoriam
P. Saravana Muthu
_/_/69 to _/_/93
Passed away peacefully on ........... after a brief bout with cancer.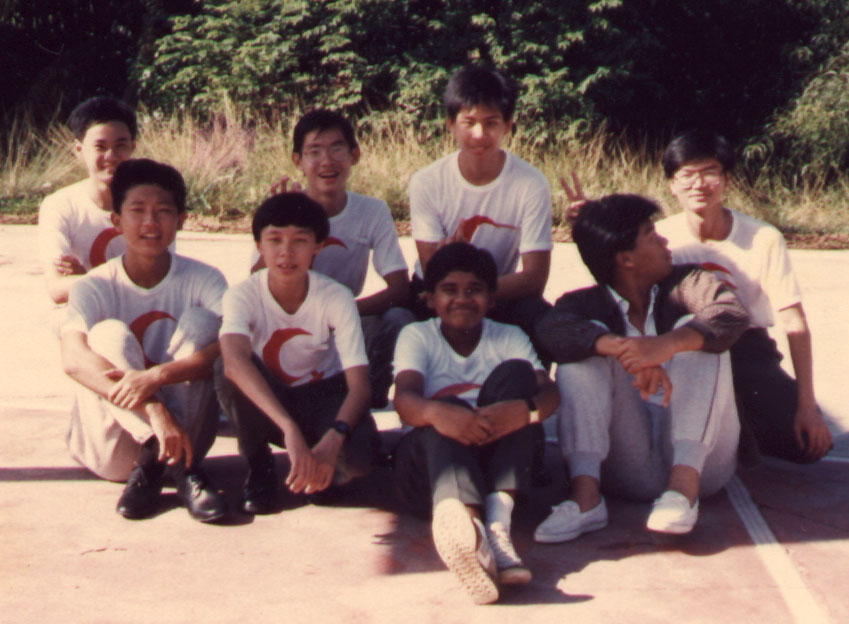 ---
Guestbook


"Sorely missed by all who knew him."
Jason Tan Boon Teck
May 14, 1998
---
"Hey. Why I not in this pix. When was it taken. Was it during the bell bottom times. Who are the guys from left? All i can remember is Herman, Muthu, poh leong, fei lo, you.....

don't tel me let me guess... basket ball court.

I have some old photos. Would you like to scan them?"
Sunny Lim
May 30, 1998
---
"Muthu was a good friend. May his soul rest in peace."


Bala SP
Jun 10, 2004
---
Submit entry for guestbook:


---
Back to Previous Page
- (C) 1998-2004. All rights reserved. Jason Tan Boon Teck