Sri Samad
---
---
Another unofficial site of the Old Boys Association of Sekolah Menengah Sultan Abdul Samad (formerly known as Sekolah Sultan Abdul Samad). Samadian
I would like to get in touch with all the ex-students of SAS. For your information, we just had the first Annual General Meeting on May 1, 1997 and the Second Annual Dinner, on November 8. There would be more programmes to come.
If you have an e-mail account, drop me a note and I'll keep you posted. And if you have a homepage, give me your URL and I'll link this to yours.
Main site - http://samadian.tripod.com
Mirror site- http://samadian.8m.com
---
Down Memory Lane
Click below to view the pictures.
Class of '87 Class of '88 Class of '89 Class of '95 Class of '96

School anthem - always sung with more gutso than the rest
---
Other Samadian's homepages
Simon Chow
Yoong Foong Chow Updated on May 17, 1998
Minni Ang
Nicholas Adrian Suppiah
Michelle Wong
Chin Kek Keong (KK Chin)
Alden Yap Updated on May 16, 1998
Justin Ng Kok Kuan
Elok Robert Tee
James Peris
---
Related links
Sri Aman
The Interact Club of SAS
---
Interesting places

Discovery Channel - remember the Discover magazine?
The National Geographic Society
New Scientist
NASA
Stephen Hawking's Universe
The Warplane Picture Gallery
Russian Aviation Page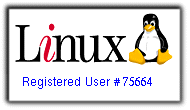 ---
Registration: ...sounds so formal :-) or preferably e-mail me at jasontn@pc.jaring.my


Your submission will be replied within a week, to test your e-mail address. If you do not receive a reply by then, please register again.


IMPORTANT: This submission form works only from Tripod's website. Click on the URL below if you're not already there.
http://samadian.tripod.com/samadian.html
---
Coming soon - The official site of the SMSAS Ex-Students Association.
---
Go to Jason Tan's Home Page at Tripod or Freeserver
---
Special note to Adrian Charles Nathaniel and Rene Lim Wai Foong:
Could you kindly reregister. You have given me the wrong e-mail address.
- 26/7/98 All rights reserved. Jason Tan Boon Teck